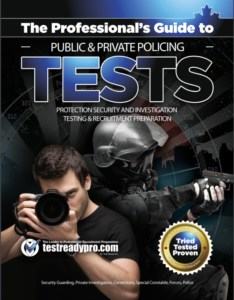 About
PRO-TEC5 provides expertise in Police Foundations, Close Protection, Self-Defense, Security and Private Investigative education, training and certification. PRO-TEC5 has experience in serving in the CF in both basic training and leadership courses. Chief Instructor has received certifications in arctic, desert, mountain, jungle survival to name a few. Daniel has instructed Close Quarter Combat courses and various non-tactical and tactical shooting to name a few while serving in The Canadian Airborne Regiment, 1st & 2nd Battalion of The Royal Canadian Regiment and the Canadian Forces Recruit School in both French and English. Daniel has taught various course / workshops to the Ontario Tactical Advisory Body, Atomic Energy of Canada Limited, Royal Military College of Canada and Algonquin College to name a few. Currently he is the Coordinator / Professor for the Police Foundation Program at the Ontario College level, he teaches use of force, fitness, ethics, conflict management, police powers to name a few.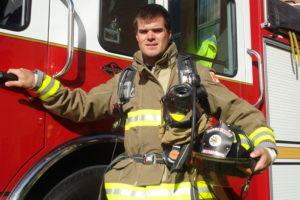 About
Kory Pearn is a Career Firefighter and expert as a Firefighter Career Consultant. Kory is our resident expert for all fire related recruitment activities and consultant with our leading comprehensive firefighter testing and recruitment preparation courses. Some of his achievements include: Author of the book "The Complete Guide to Becoming a Firefighter" Creator of the website Becomingafirefighter.com Creator and host of the "Firefighter Career Expo" Professional Firefighter for the City of St. Thomas, ON Keynote Speaker at Colleges, Firefighter Expos and Secondary Schools Over 10 years experience working with firefighter recruits, helped countless recruits from around the world get hired by Fire Departments Leading authority in Canada on how to become a firefighter
About
Dr. D'Costa is our Team Leader in Emergency Services Consultation. He is a full-time Emergency Services Physician with over 18 years of experience. He attended Queens University for his Undergraduate, Masters and Medical Degrees. He then successfully pursued training in Emergency Medicine at the Ottawa Hospital. He has special interests in Emergency, specifically in Advanced Cardiac and Trauma Care.
About
Chris Bedwell — Test Ready Inc., President & Founder
Chris Bedwell is an Ontario Certified Teacher, Qualified and Registered Teacher with the New South Wales Department of Education and Communities, Australia. Education includes a Bachelor of Business & Bachelor of Teaching, Masters of Distance Ed. (i.p.) while also achieving the Ontario Constable Selection System Certificate of Results.
He is an active participant with many PAC advisory committees and Police Foundations Advisory Board(s) for private and public College's to share insight into curriculum design for both Police Foundations and Pre-Service Fire programs.
He also has contributed as a Police Foundations Instructor at several Ontario Colleges; passionately sharing his experience and expertise in recruitment preparation. Chris continues to participate as a Volunteer Firefighter, a past member of the Georgian Bay Volunteer Search and Rescue Team and has completed many Technical Rescue, Survival and First Aid Qualifications. View Chris Bedwell's profile on LinkedIn.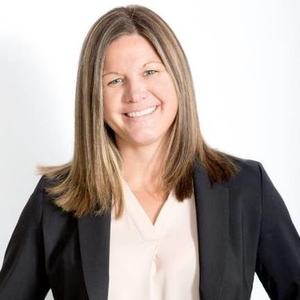 About
Kathy Boose has been teaching Lifesaving skills for over 20 years. As an expert in the field of Lifesaving Kathy leads a variety of Life Safety Training. Courses include Home Alone and Babysitting Courses, Standard First Aid, CPR and AED training sessions. Kathy resides in Collingwood with her husband and two children. Kathy and her family enjoy the active lifestyle the Collingwood area is able to offer. Kathy will come to your location and provide your team with an interactive learning experience. Everyone will walk away with the confidence to handle a situation in case of an emergency.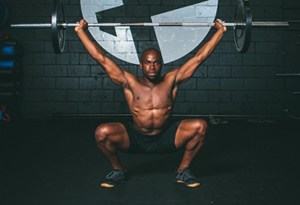 About
Leaving the corporate world to pursue wellness through CrossFit Terrence has become an integral part of major CrossFit competition events over the past 5 years. Terrence's involvement in competitive CrossFit sport has taken him international, managing athletes at CrossFit Regional competitions (USA, Canada), CrossFit Invitational (host country: Canada), CrossFit Games (USA), Wodapalooza Fitness Festival (Miami, Florida), Rouge Invitational (Columbus, Ohio) and UG Series (Collingwood, Ontario). Now a career Coach, Terrence has instructed athletes from post-partum new Moms to competitive athletes through CrossFit. His coaching style reveals his broad expertise in movement technique, passion for excellence in sport performance and post secondary education in basic science. To bring about the best in his athletes, Terrence brings his decade long career experience working professionally in Social and Human Services to connect with athletes in cognitive preparation for achieving success in their fitness goals. Through Test Ready Pro Terrence now brings you closer to your professional goals by connecting you to CrossFit training that will ensure you are ready to excel at the physical examination and continue to build your fitness over the lifespan of your first responder career. CrossFit Regional competitions (USA, Canada) CrossFit Games (USA) Wodapalooza Fitness Festival Career Coach TRP Lead Fitness Trainer Career Consultant Life skills Management International Athlete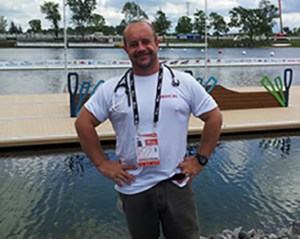 About
Marty is joining the team to review the medical sections of our tests, and is available for individual consultations or questions. He has a B. Comm from York University, B.Ed. in Adult Education from Brock University and completed his nursing diploma from Humber College and then upgraded to a B.N. from Athabasca University. He has spent his career in Emergency, with brief interludes into transport/flight nursing with Skyservice Lifeguard and Ontario Patient Transfer. He spends his free time volunteering with medical teams at sporting events such as the World Under 23 Canoeing Championships in Welland Ontario (Pictured), the internationally renowned Royal Henley Rowing Regatta in St. Catharines and most recently the World Water Polo Championships. Emergency Nurse Active in Outdoor Emergency Training First Responder Resource B.Comm York University B.Ed. Brock University Nursing – Humber College B.N Athabasca University TestReadyPro (TRP) Career Consultant on how to become a firefighter
About
I completed a B.A. in Sociology (Deans List). While working full time as an officer I completed a second degree – B. Ed in Adult Ed. in 2014. I also have extensive training in the curriculum and instructional design process. I began policing in 1998 as an Auxiliary member and thereafter was hired as a Special Constable. In 2000 I became a Constable with an urban Regional Service where I have served for 15 years. During my career, I completed assignments in the Detective Branch, Community Resources, Quality Assurance (policy writing and auditing) and culminating in the Training Branch. I held designations as a Breath Technician, Certified Police Auditor, Designated Criminal Investigator, Certified Use of Force Instructor, CEW Instructor & Immediate Rapid Deployment Instructor and a Certified Coach for the Constable Selection System. I performed as an Acting Sergeant and Coach Officer while on Patrol. I also served on the Joint Health & Safety Committee for many years as a designated member. One rewarding project involved teaching at the Ontario Police College and working on a committee for the OACP developing the current community policing model roll out training for recruits and serving officers. In 2010, I proudly became one of the only police officers ever to act solely as an Academic Trainer where my duties included curriculum development for today's policing industry. I was solely responsible for developing and designing various "first" projects including a Supervisors Course and the University Special Constable Course (now offered province wide). My most rewarding project so far has been the complete re-design of my police agency's Recruit Program into a hands-on, skills-based program which allows officers to hit the ground running faster than ever before. I am told my recruits stand apart academically while in attendance at the OPC! I am passionate about police education and am driven to help officers feel confident and competent in their role serving the community. Angela continues her coaching and teaching practices by facilitating part-time at a local Ontario College.
About
Detective Constable Ian MacGregor is currently a 34-year experienced police officer. During his tenure Mr MacGregor has been involved with a wide variety of police duties, ranging from enforcing Federal and Provincial Statutes, to being a part of special police units and training programs, which include Security & Tactics Units and Instructor Duties at police and security training facilities. Ian is a qualified Firearms Instructor and continues to instruct firearm programs for uniform members, recruits and special units. In addition to his duties Ian is certified to teach the Canadian Firearms Safety Course for Non-Restricted Firearms (sporting shotguns & rifles) and the Canadian Restricted Firearms Safety Course (handguns) for persons interested in acquiring a Possession Acquisition License (P.A.L.). Ian is International Practical Shooting Confederation (IPSC), Black Badge qualified, and offers live firearms training in the safe operation and handling of handguns, to candidates interested in pursuing a career as a security, police and conservation officer. This training will increase confidence and familiarity with handguns used by various police agencies. Ian also is a qualified instructor for Hunter Education, and Marine Safety Courses for people interested in hunting and boating licenses.